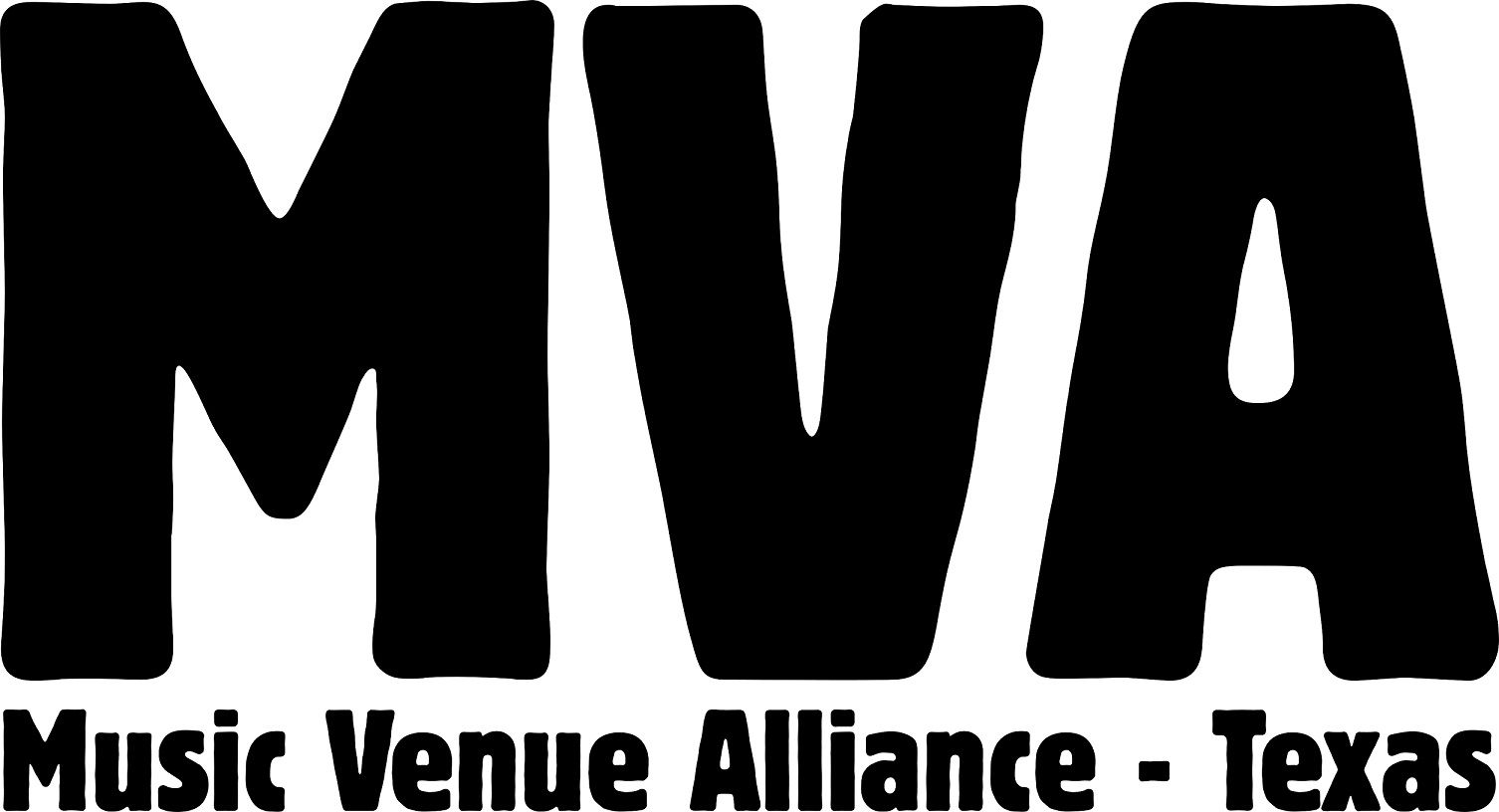 About Music Venue Alliance – Texas
Music Venue Alliance – Texas was created to be a unified voice for the more than 800 small to midsize live music venues in Texas. Because we are much stronger together than we are apart.
The founding members created a collective set of agreed upon guidelines that prioritizes the safety of the venues, employees, artists and patrons during a live music event. Music Venue Alliance – Texas submitted those guidelines to the Governor's Strike Force, and we are collectively advocating to be allowed to safely reopen our small businesses. In addition, MVA-T continues to build relationships with our state, county and city officials so that we will be able to provide expert opinion and advocacy on behalf of our members today and in the future.
MVA-T's membership consists of leading owners and operators of small to midsize live music venues from across the state. We represent both rural and metropolitan areas, from Texarkana to El Paso and Lubbock to San Antonio, from standing-show clubs to seated theaters. The majority of our venues are independently owned small businesses and many are already struggling. It is estimated that if we are not allowed to open until 2021 that almost 8 out of 10 venues will permanently close. By working together as part of MVA-T we hope to ensure our venues and the nearly 100,000 Texans who work in our industry are able to safely get back to work and a future that's much brighter than the present.